This post was updated on January 5th at 11:55 pm
Molly Erwin crochets for a change.
Molly's Dollies founder and third year drama student said her crochet shop was inspired by her ability to make puppet figures of friends and family but now serves as a way to create bespoke plays while supporting social justice movements. As the pandemic began, Erwin returned to her childhood fiber art hobby to fundraise for COVID-19 efforts through her crochet shop via social media.
"(The pandemic) is a really good time to put efforts and proceeds into these community funds," said Erwin. "Then it can have a good effect and make someone buy my (product) and know that they are also contributing to something bigger."
Erwin said she first learned to knit double crochet when she was 9 years old when she watched a YouTube video. Crocheting came second, along with making her first doll, said Erwin. Your first big order for your shop consisted in crocheting famous musician dolls for a family friend, which she said allowed her to improve her crocheting skills one doll at a time.
With her downtime during the COVID-19 pandemic, Erwin said she revived her crochet skills and started making hats, sweaters and custom orders to open her store. Though business started out small, Erwin said Molly's Dollies' Instagram account saw a surge in followers during the pandemic after a peer shared a TikTok video of a bucket hat she made. Initially, 70% of their profits were used for COVID-19 efforts, but Erwin now allows their customers to donate to a charity of their choice.
"During COVID-19, we couldn't leave our homes and go out and help unless you were first responders," she said. "I wanted to support them from home as much as I could, and I'm sure people wanted to support and donate them too."
[Related: UCLA student celebrates Indigenous heritage through handmade beadwork business]
Erwin's friend Mason Locker said she was inspired by a shorts pattern from Urban Outfitters and asked Erwin for a hat. Locker said she appreciated the ability to customize the design and wears the hat in Boston during the winter to stay warm and often shares it with her roommates. Aside from its sentimental value, Locker said, what made the hat special was the ability to donate the proceeds to their favorite charity.
"It was very special for me that (Erwin) did this piece for me," said Locker. "And the fact that 10% of the proceeds went to the Native American Rights Fund is also very important to me."
Aside from helping one cause, personalization was key for Lorraine Oneill-Grasso, the mother of Erwin's roommate, as she said she ordered a doll set for Christmas, with each doll representing one of her sisters. Each doll's appearance was strikingly similar to the person it was supposed to be, she said. The hair color, clothes and accessories that can be seen in the picture of her siblings are coordinated with the dolls, said Oneill-Grasso.
Regarding her creative process, Erwin said that her design plan for orders consists of a collaborative effort where she takes the client's colors and specific ideas and draws sketches from those instructions. She said her goal is for her customers not only to be satisfied with the piece, but also to want to wear it consistently.
"I love it when people come to me with a creative vision or say things they like and then I can design them, and it's a collaborative effort," said Erwin.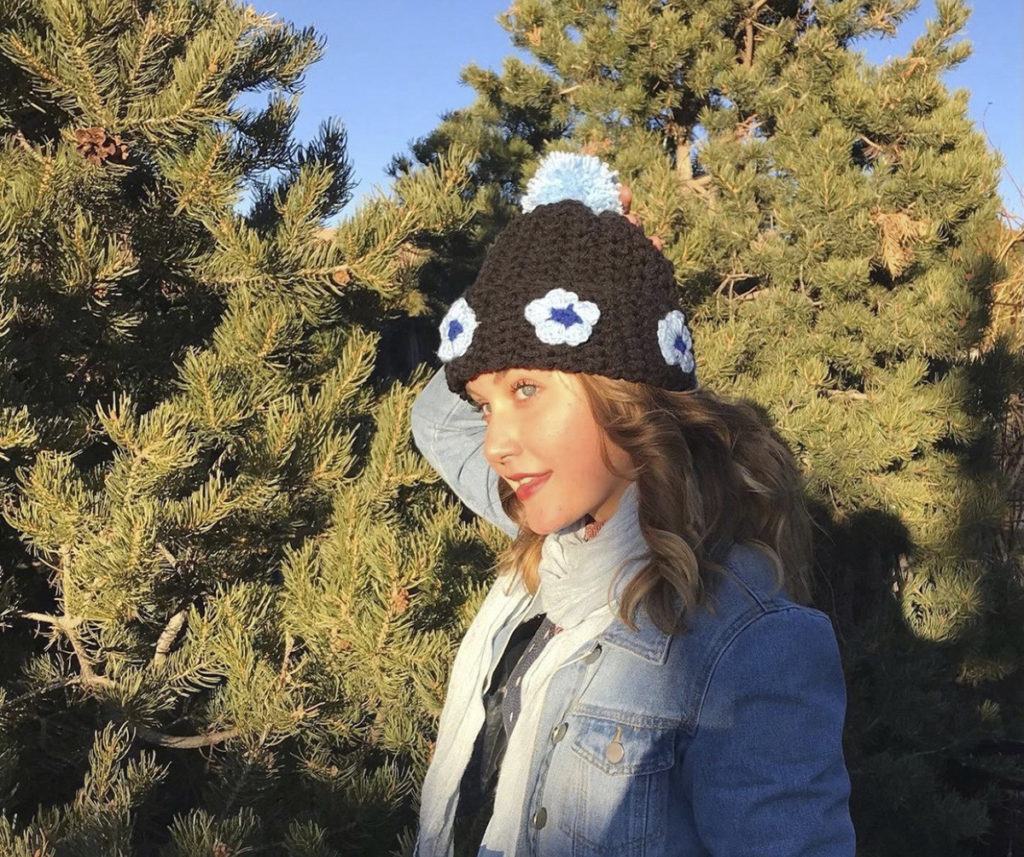 [Related: UCLA student embraces activism, community with sustainably sourced crewnecks]
According to Erwin, she enjoys crocheting as a form of sustainable fashion and she will continue to run her shop. With crochet's rising popularity, she also said she wanted to raise awareness among smaller creators like herself to prevent their existence from being threatened by fast fashion companies that might steal their designs.
"The more we can overcome as little creators (fast fashion) and push each other's work forward, the more we can keep people who actually use this as their livelihood and their main occupation in business," said Erwin.
Going forward, Erwin said she will start a crochet club this quarter to provide community with other Bruin crocheters. To keep up her social justice efforts, she said she would like to work with organizations on campus that focus on community action. As for Molly's Dollies, Erwin said she is eager to complete more sophisticated designs while continuing to fulfill assignments.
"(Crochet) is very therapeutic for me and I always strive for (creativity)," said Erwin.