From whipped coffee to getting in (and out of) shape, we've seen quite a few trending hobbies during our time at home last year.
After a long day of working from home or doing housework, you might be looking for something new to keep you occupied. Instead of watching your favorite Netflix show again for the fourth time, we recommend looking for something new that stimulates your creativity.
We have found many adult craft kits online to keep you entertained as you learn a new skill. Whether you prefer to focus on the strokes of detailed letters or prefer to create something that will help you stay cozy indoors, we are sure you will find a project worth talking about.
To buy this item by category, just click on each of the links below:
Accessories and clothing trade
1. Reversible octopus crochet kit
You may know these reversible octopuses from these similar bestsellers on Amazon. Use this crochet kit to create a reversible octopus that's just for you. You can choose any color combination that speaks to you. If you are new to crocheting, don't worry. The kit also comes with extra thread for you to practice with.
2. Craft Crush DIY bracelet kit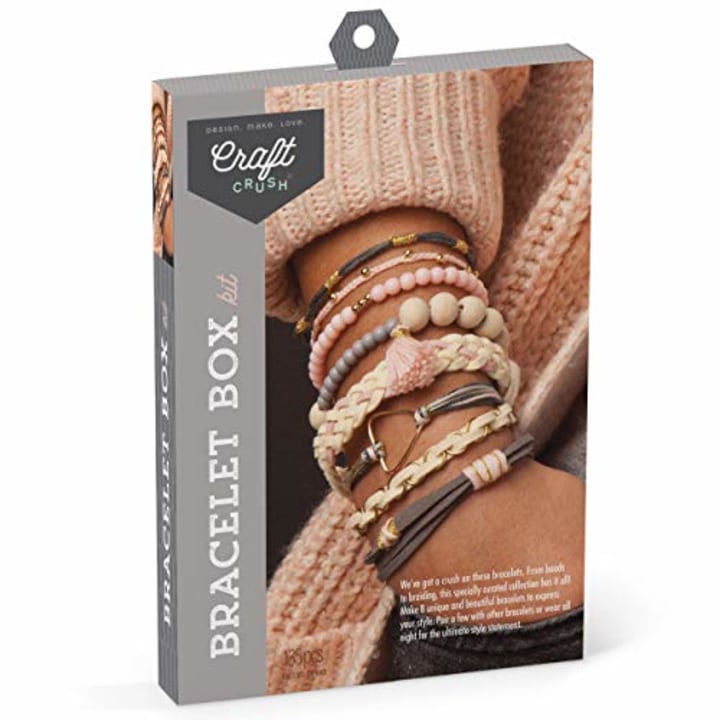 Instead of buying jewelry in the store, you can create a collection of unique accessories from home. There is enough material in this kit to make eight bracelets.
3. Tulip Tie Dye Kit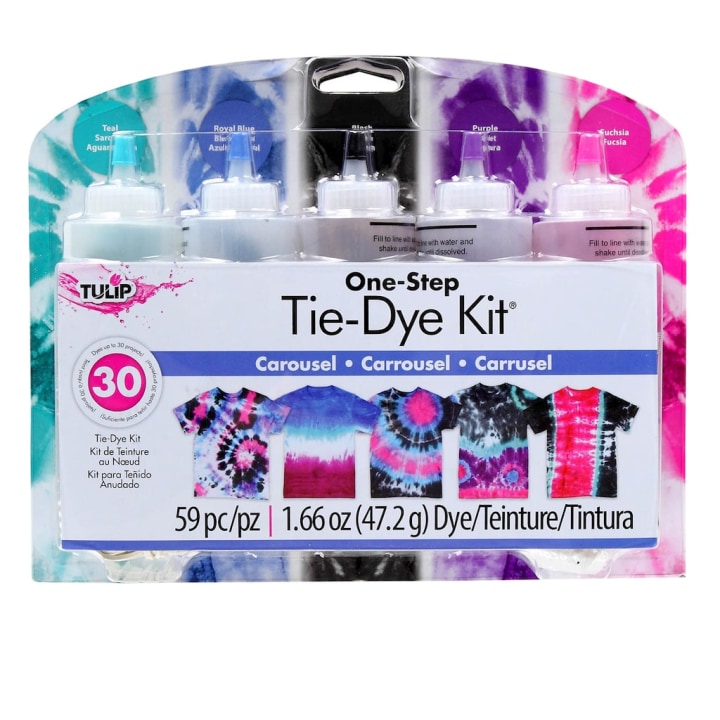 The tie dye trend is back and it won't go away anytime soon. Make your own unique piece with this bestseller set.
4. I got you a bag-making kit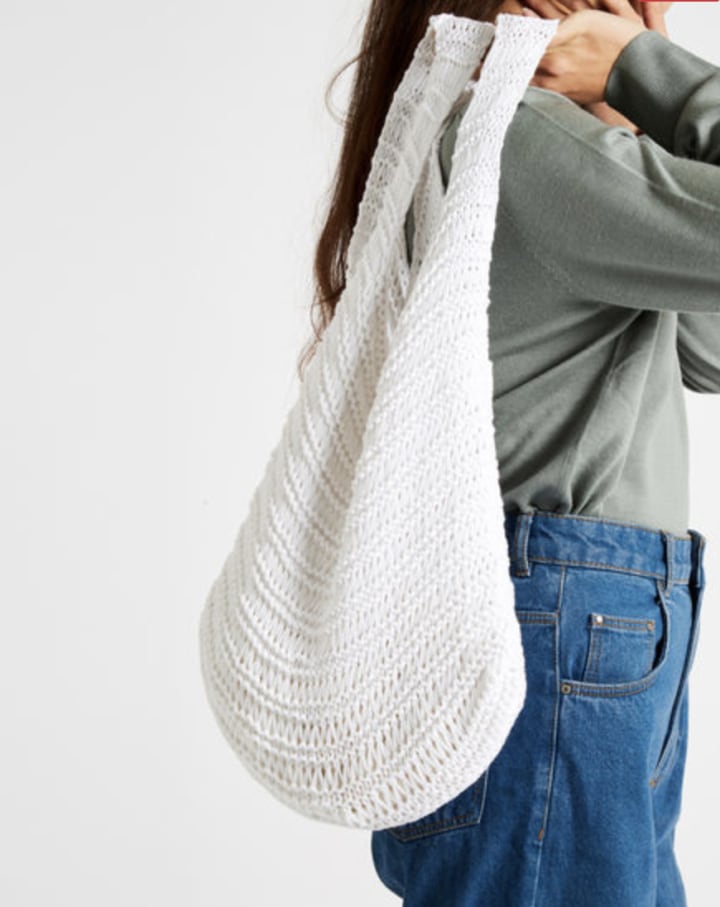 With this easy-to-understand knitting set, fashion meets craft. Now you're ready to start a project that will be useful long after your last stitch!
Plant and natural handicrafts
1. DIY moss wall art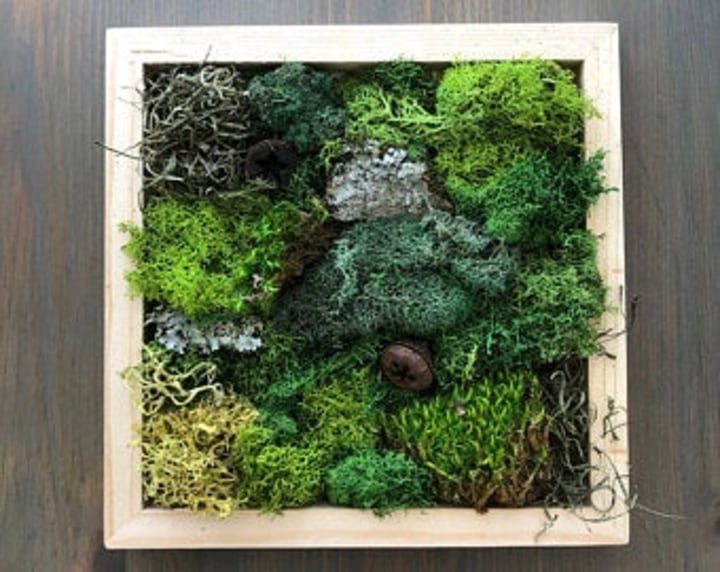 Bring life to an interior space with this DIY moss wall art kit from Naturely Goods. You can choose from three different frame sizes, and each kit contains a variety of naturally preserved mosses, lichens, ferns and flowers.
2. Flower press kit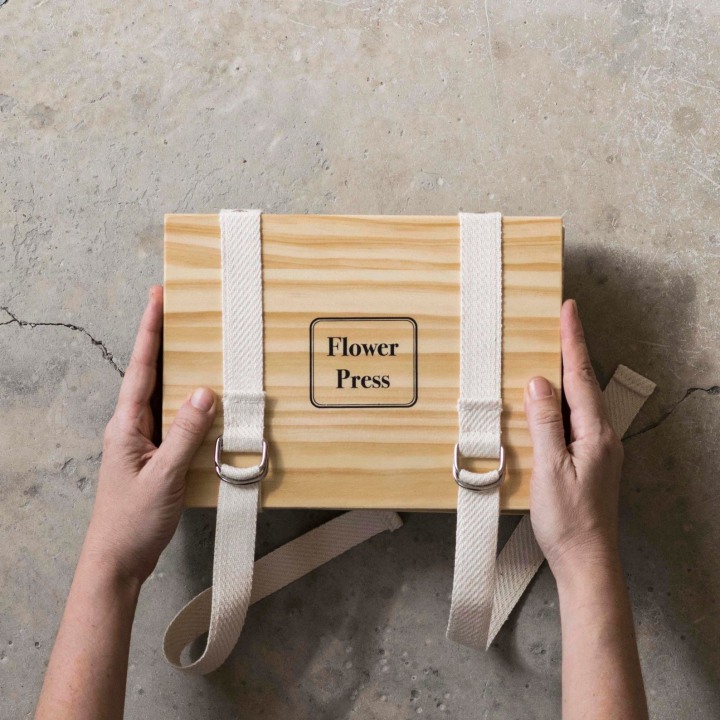 Bring the outdoors inside with this flower press set from Etsy. The activity allows you to get in touch with nature and discover new flowers and plants.
3. Mason jar indoor herb garden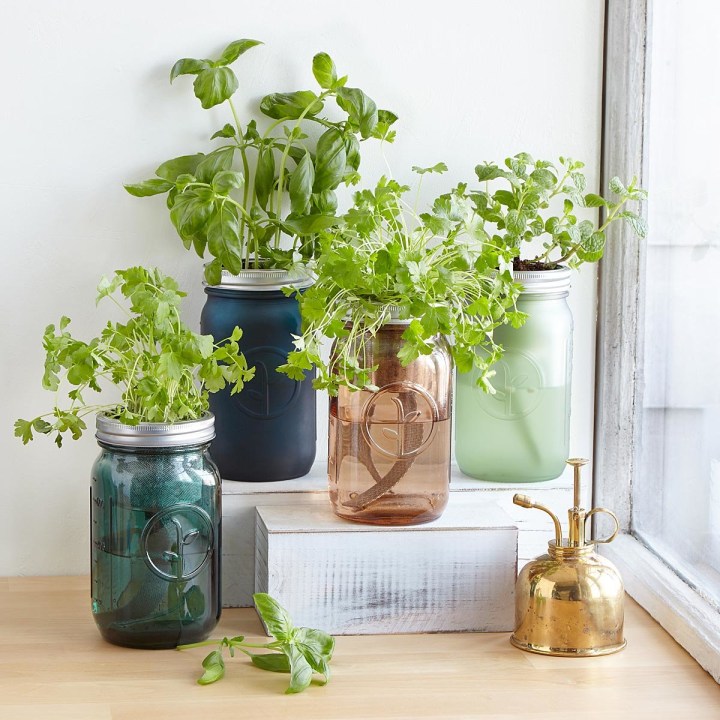 This mason jar herb garden from Uncommon Goods brings more than just a bit of nature to your room. After your plants have grown, you can use the herbs to season and cook your favorite dishes!
4. My garden box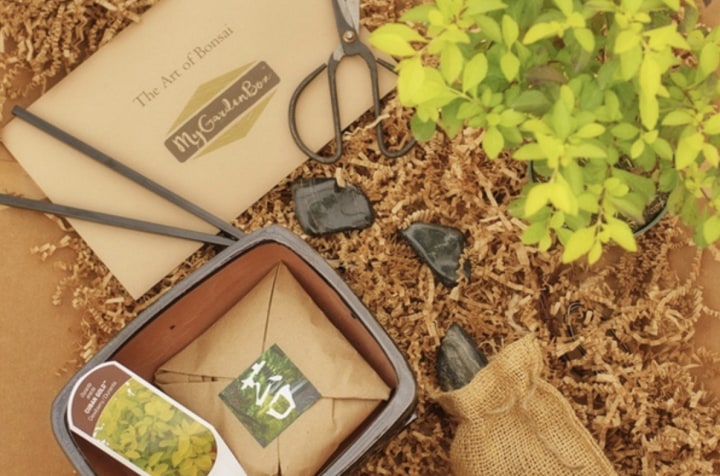 Gardening is now even easier with this subscription box on the subject of plants. Since it contains all of the materials you need, all you need to do is follow the instructions to begin growing.
5. Succulents monthly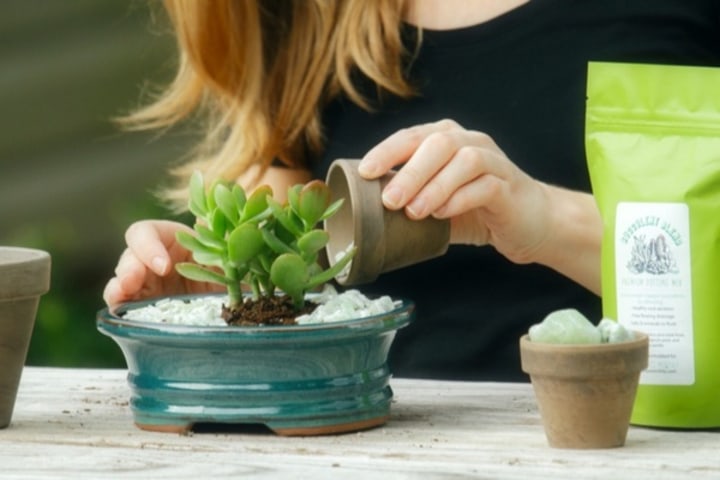 A succulent plant can be a perfect little companion to keep on your table or next to your bed. This bundle comes with potting soil, containers for potting your plant, care instructions and selected succulents.
Tinker with stationery and lettering
1. Lino printing kit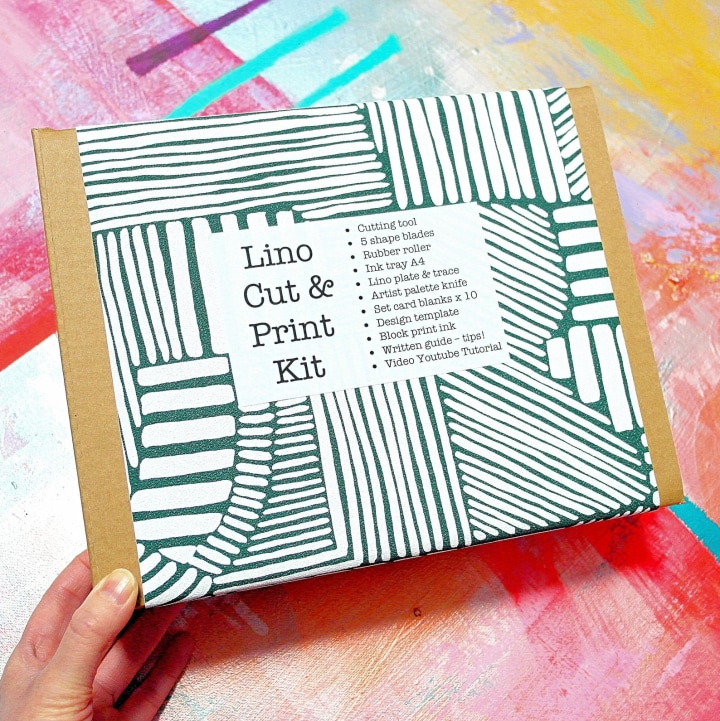 Whether you want to add new, original artwork to your home or create an icon for your current stationery, lino printing is a calming craft that is surprisingly easy to learn. Create your own designs or use a template to get started. This kit contains everything you need to get started, from templates to various ink color options.
2. Prismacolor Hand Lettering Advanced Set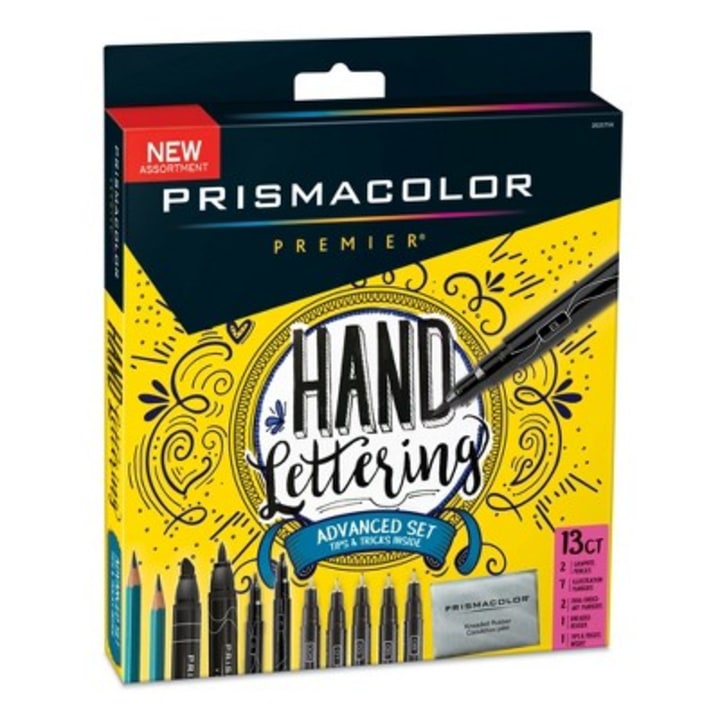 Add a new talent to your repertoire with the help of this hand lettering kit. With your newfound hobby, you can create maps, wall decorations, and more.
3. Package for writing letters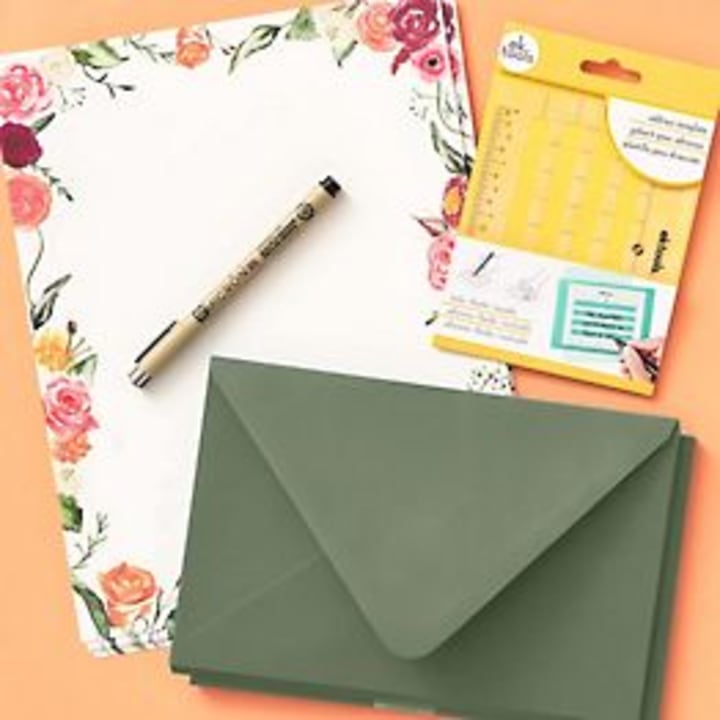 You may not be able to see your loved ones just yet, but you can certainly write them a letter. This writing pack makes creating a note super easy.
Make paper and color
1. Faber-Castell marbling art for beginners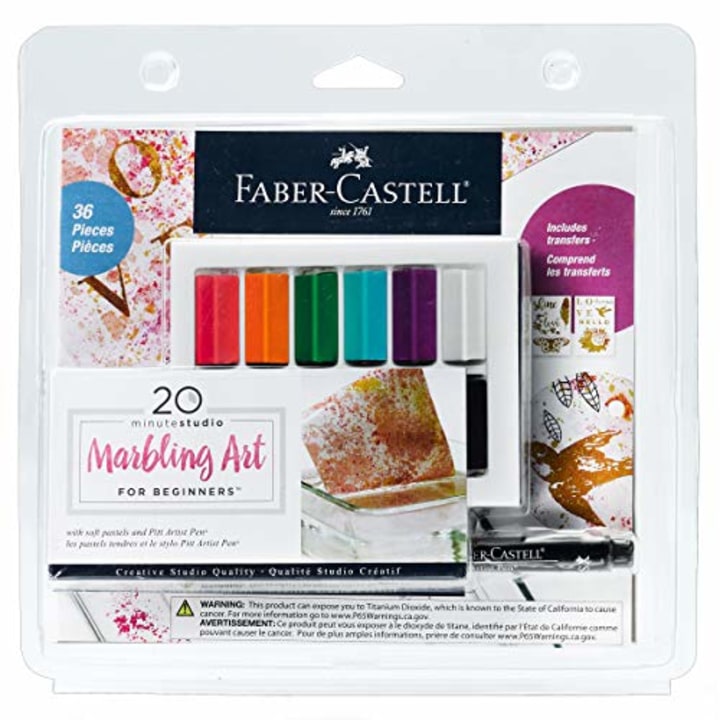 Give your paper craft a new life with this marbling set. The kit includes everything except water to get you started.
2. Whatever a beautiful coloring book is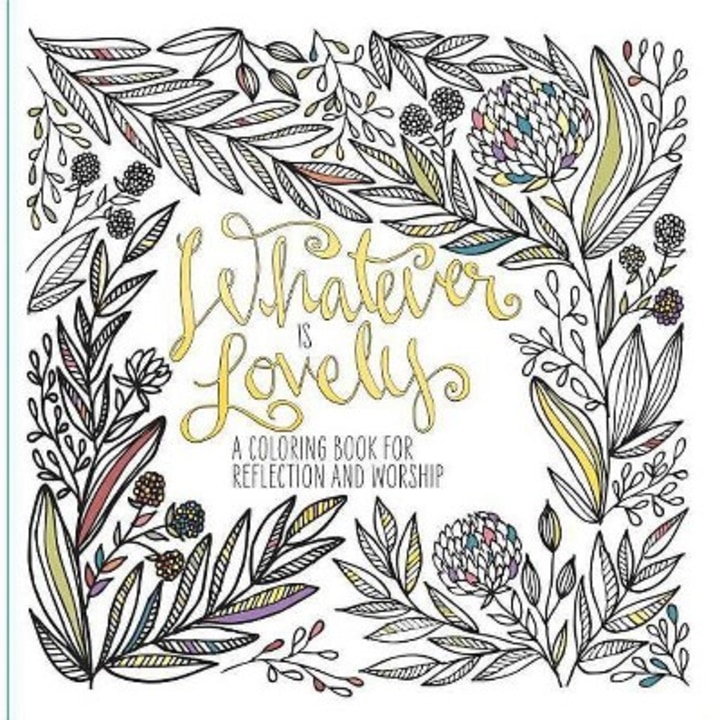 Color your way to rest. The adult coloring book, What Is Lovely, offers you a meditative activity that is sure to relieve some stress.
3. Spicebox Art School Paper Crafting Kit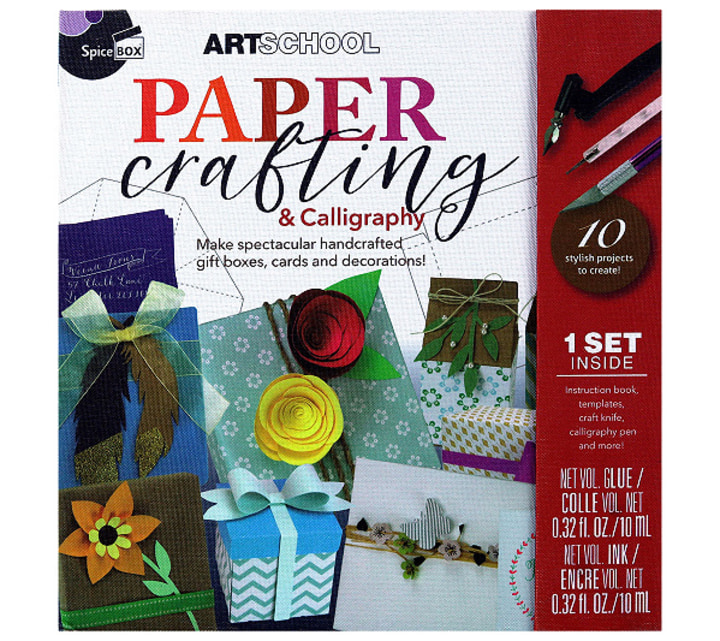 Bored? This paper craft kit will keep you occupied as you learn how to turn ordinary paper into boxes, flowers, decorations, and more.
4. Everyday watercolor 30 days kit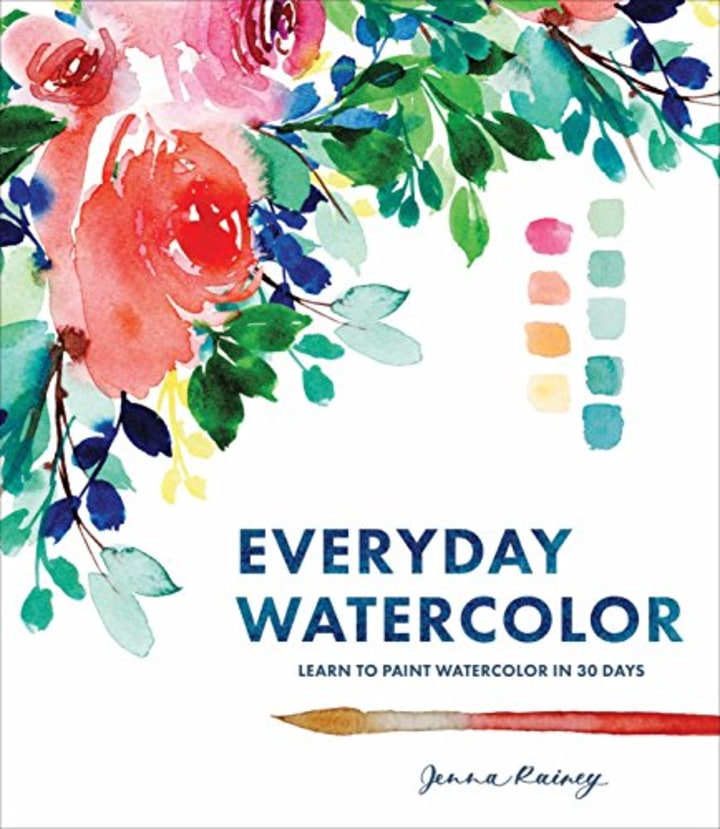 Thanks to this kit, you will only need 30 days to master the art of watercolor. The book walks you through simple steps each day so that you can develop your artistic skills and get better in a month's time.
5. Pallet packs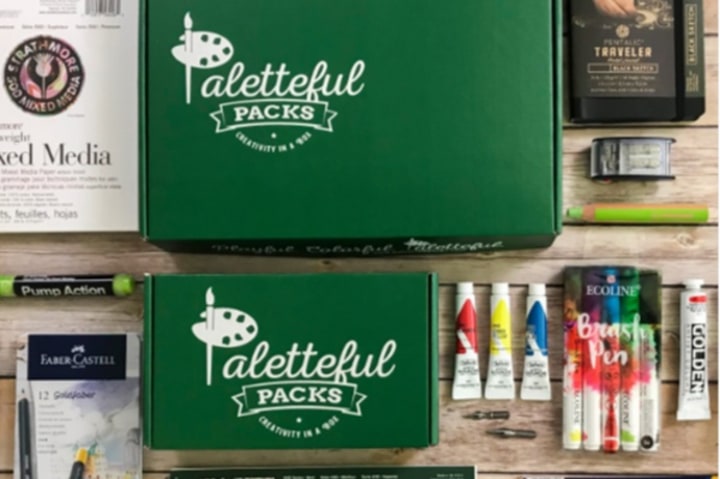 For just $ 35 a month, you can get a box of art supplies. Paletteful Packs gives you everything you need to create a stunning work of art.
Home and decoration crafts
1. Sandy Leaf Farm cheese making kit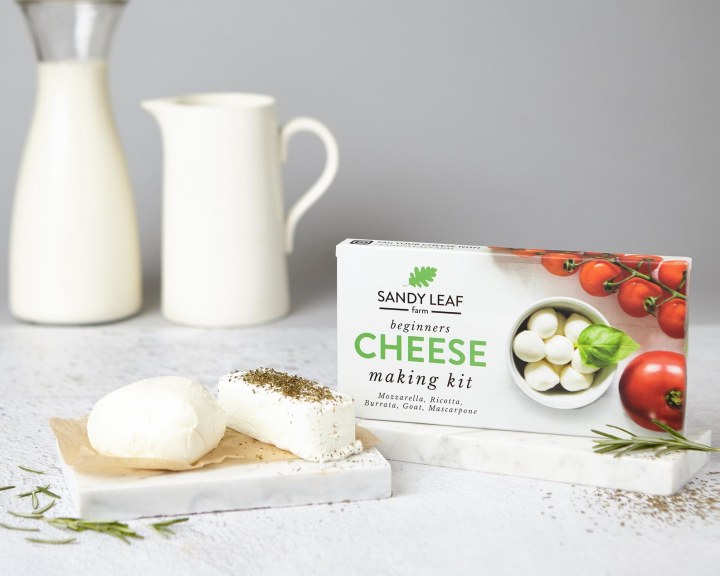 Crafting is always more fun when you can end up eating it. Discover your inner chef and food chemist with this cheese making kit. Recipes are included for mozzarella, ricotta, burrata, goat cheese, and mascarpone.
2. Craft Crush Paper Bowls Kit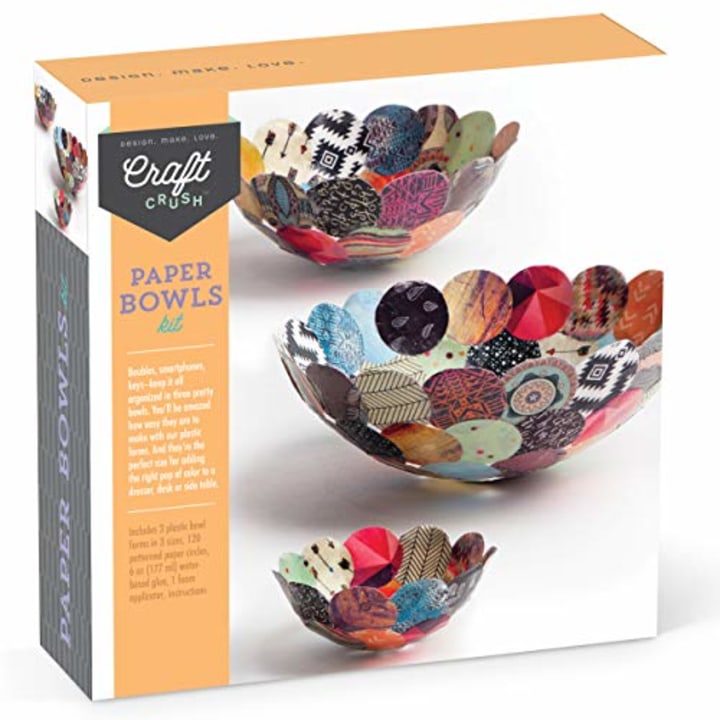 Create a new home for your keys and Christmas balls with these paper cups. These bowls are not meant to be eaten, however – they are there to keep all of your little trinkets in style! This kit contains everything you need to make 4.75 ", 6", and 8 "trays.
3. DIY coil rope shell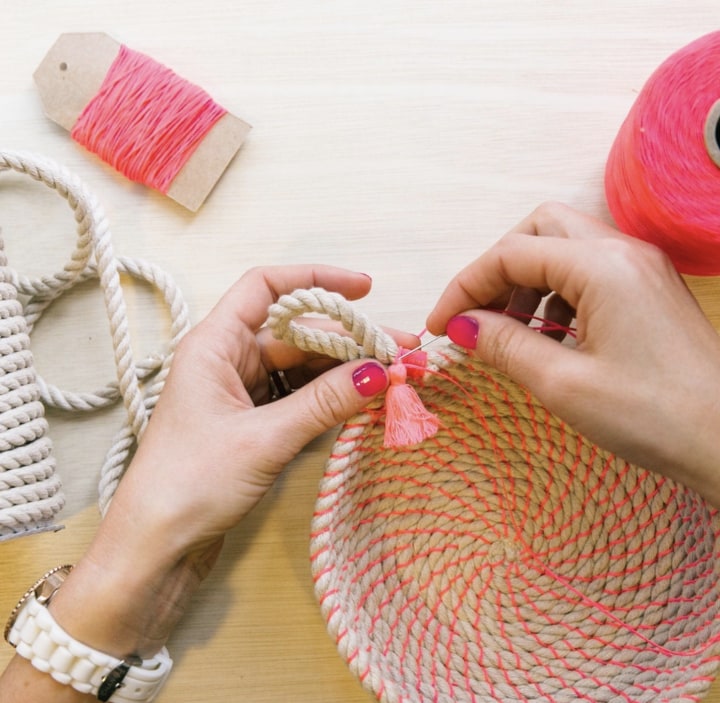 You can put jewelry, sunglasses, or snacks in this DIY rope bowl. The kit contains 10 meters of waxed cord, 10 meters of cotton and jute rope, and a needle to help you complete your project.
4. Chunky Wool Yarn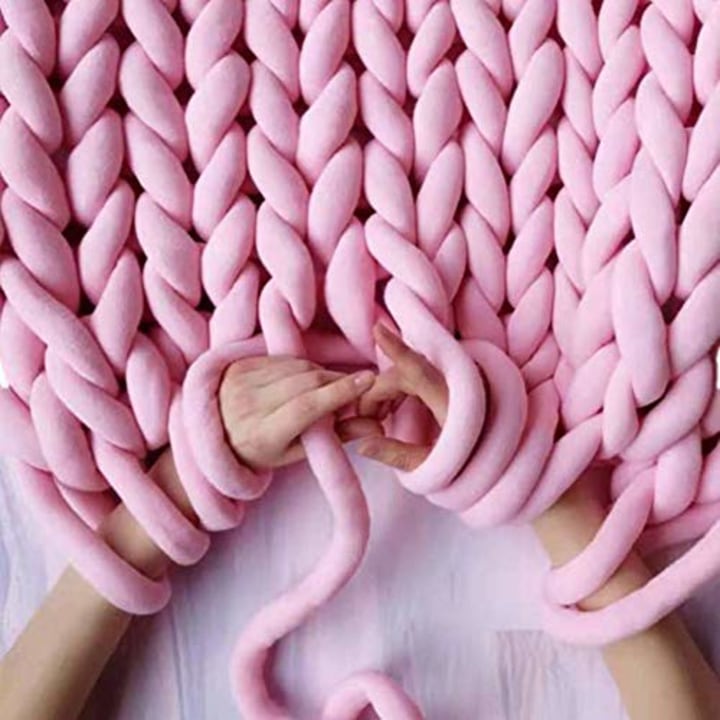 Increase your knitting game with this fluffy wool yarn. Make blankets, pillows, rugs, and more with the chunky yarn. It's unique, cozy and extremely soft!
5. Macrame plant hanger kit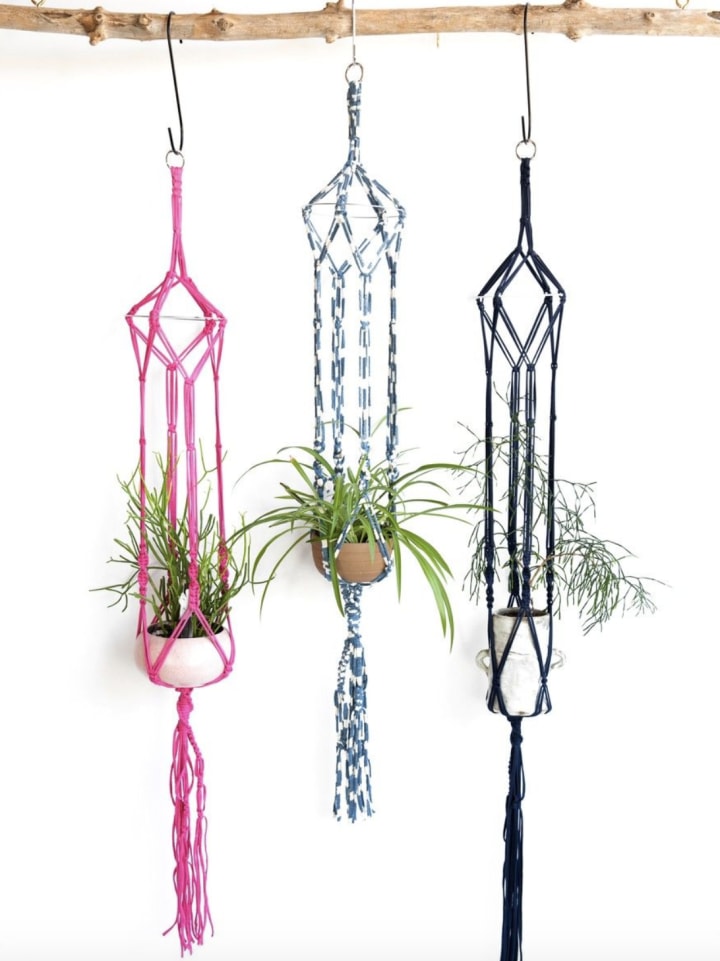 Brighten up your room with some vibrant macrame plant hangers. The Wool and the Gang kit contains an easy-to-understand instruction manual that makes tinkering easier than ever.
6. Wool & The Gang embroidery set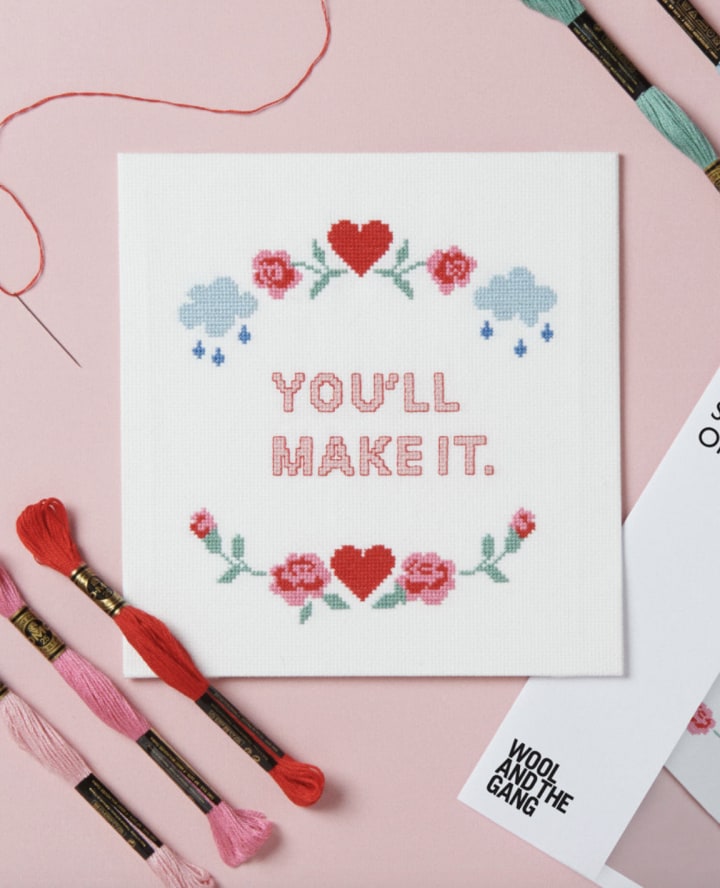 The stick set "You'll Make It" gives you the motivation to keep your head up when things look gloomy. It comes with thread, instructions, fabric, sewing needles, and a design chart.
7. Yarn unicorn kit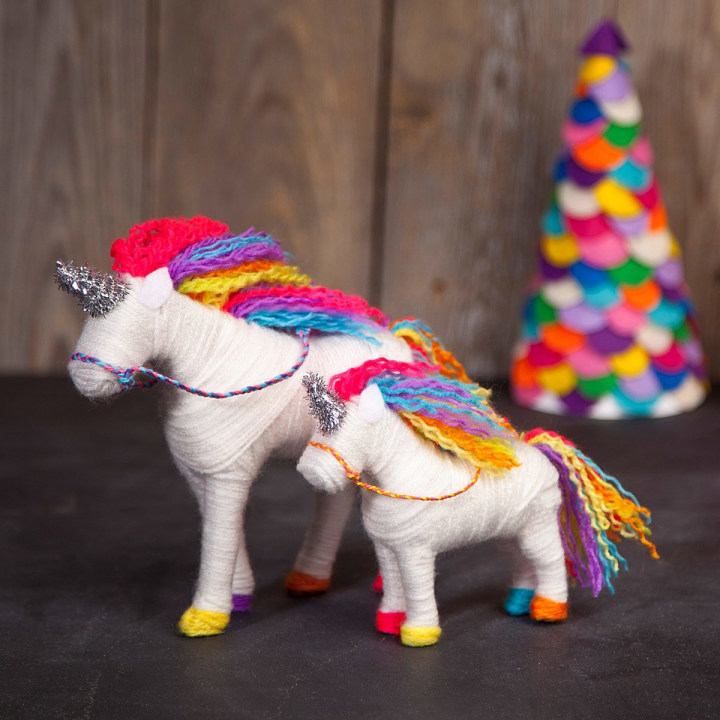 These little unicorns may be a little quirky, but they will brighten up any room.
Beauty craft
1. Natural Henna Temporary Tattoo Freestyle Kit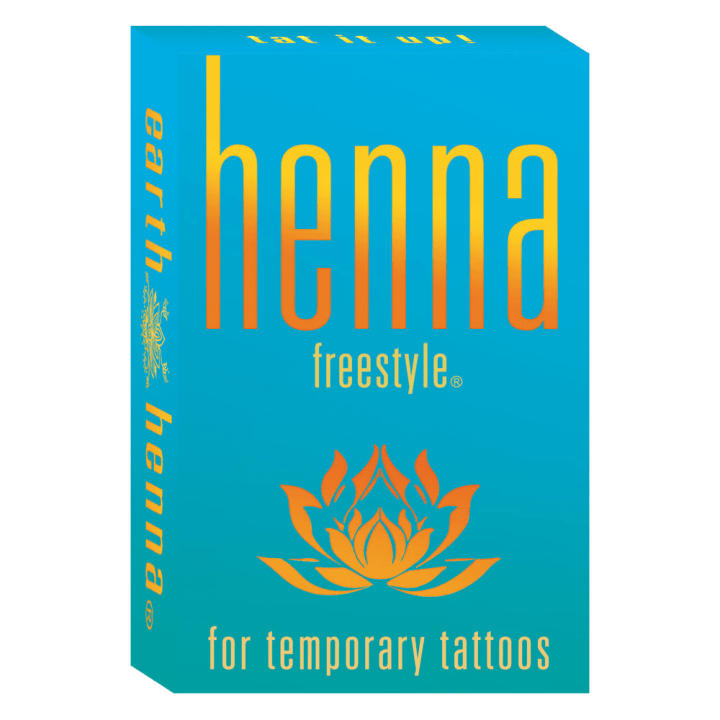 Experiment with henna while you are at home. This kit contains henna powder and everything you need to create up to 30 henna designs.
2. STMT DIY Signature fragrance set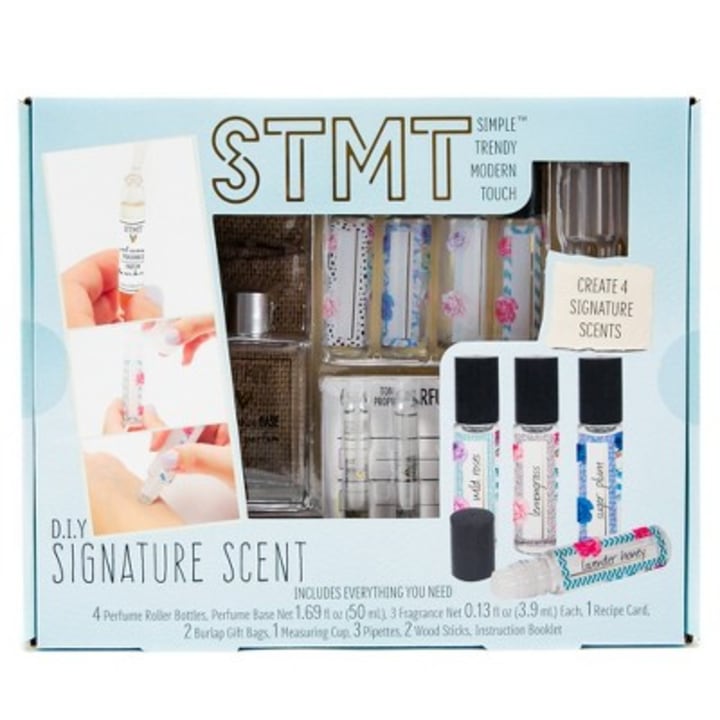 Tired of your favorite scent but can't go to the store to try new ones? Now you can make your own with this simple fragrance kit.
Tools of the trade
1. Cricut Explore Air 2 machine package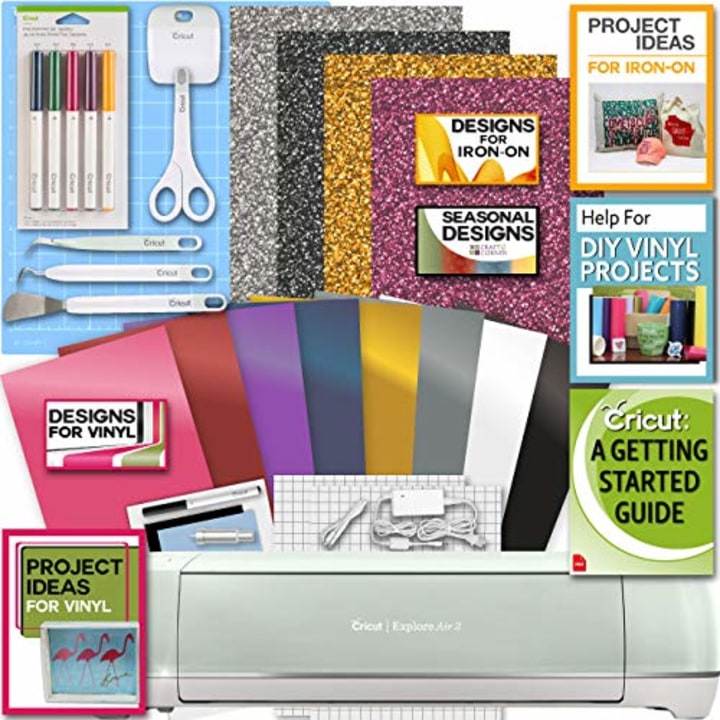 Believe us, your crafting game will get a serious upgrade in the years to come when you decide to invest in a Cricut. With the help of the app or website, you can bring any project to life with ease.
2. Miaoke knitting machine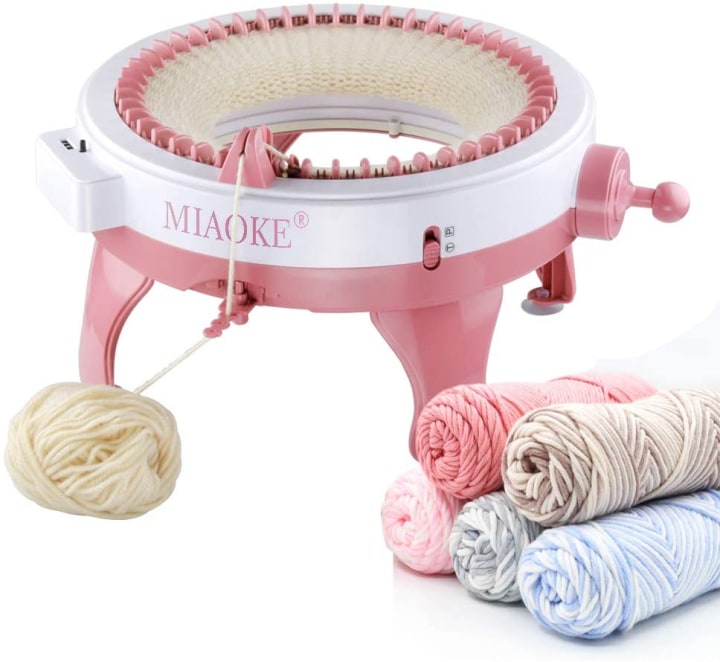 Would you like to knit but are having trouble getting your way? The Mioke knitting machine takes off the complicated steps of the project so you have beautiful pieces in no time.
3. Haitral Mini Portable Sewing Machine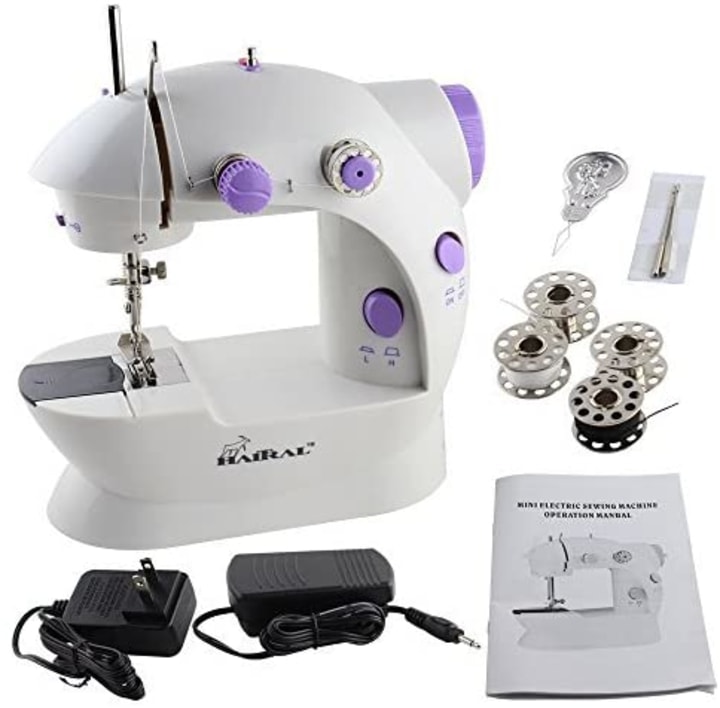 Having a sewing machine on hand can be very helpful. This mini is easy to store and easy to use, which is perfect for beginners.
For more stories like this, see:
To discover more offers, shopping tips and budget-friendly product recommendations, download the new TODAY app and subscribe to our Stuff We Love newsletter!